The Dadvantage
MEN'S FITNESS, MUSCLE & FITNESS and MEN'S HEALTH writer Jon Finkel brings dads everywhere the #1 lifestyle and workout book for new fathers.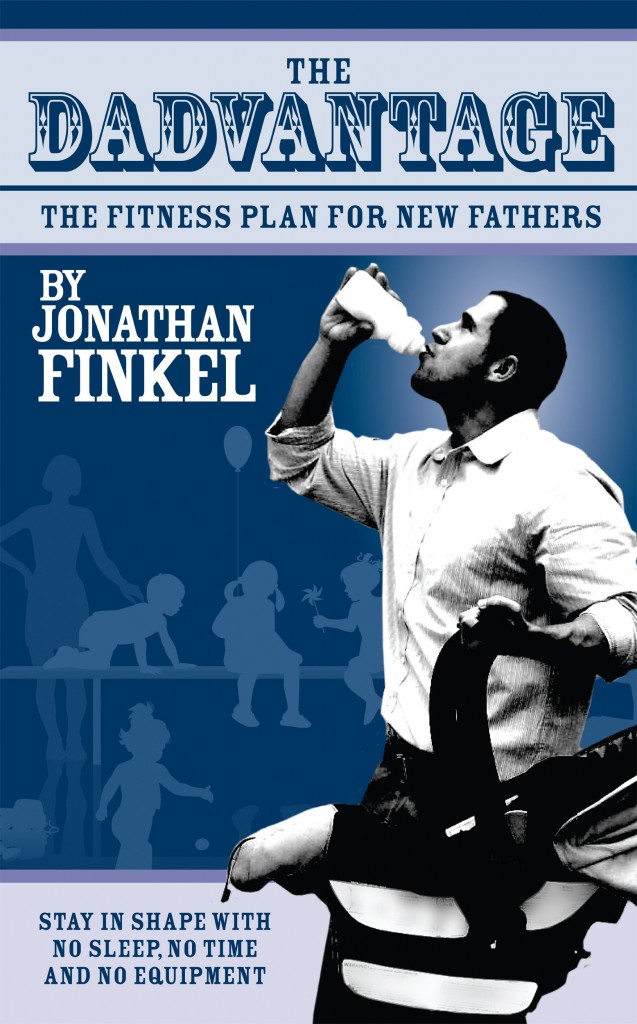 Jon Finkel's books have been endorsed by everyone from Oscar-winner Spike Lee and NFL MVP Kurt Warner, to Dallas Cowboys Owner Jerry Jones and ArtofManliness.com founder Brett McKay. He has published with legends who have won a combined 14 Super Bowl titles, 25 NBA Championships, 4 NBA Slam Dunk contests and a Heisman Trophy.
As a feature writer, he has written for GQ, Men's Health, Men's Fitness, The New York Times and is the co-host of the Life of Dad Sports Show.
In particular, The Dadvantage has been promoted by the biggest names in men's publishing, including Men's Fitness, Muscle & Fitness and ArtofManliness.com, as well a the #1 dad blog on the internet, Life of Dad.
In The Dadvantage, Jon Finkel applies the same humor and logic he made popular in his national magazine columns with GQ and M&F to prove to men that being in shape and being a dad aren't mutually exclusive. 
The Dadvantage is a quick, clever read that is as much a real-world guide for men to follow about how to make wise health decisions post-baby as it is a playbook for men to maximize their minutes during the craziest time of their lives.
The book is divided into four fast chapters
:
Chapter I: Stop the Dad Bod Before It Starts
Chapter II: Exercise While Exhausted
Chapter III: Yeah Baby - The Unconventional Fitness Guide
Chapter IV: The Simplest New Dad Diet That Guarantees Weight Loss
Chapters I and II of the book reveal why the mainstream expectations put on new fathers to set their health aside for the good of their wife and child is ridiculous, why men shouldn't feel guilty about taking care of themselves and how every guy absolutely has the time in his existing schedule to perform some practical, easy exercises throughout the day to stay in shape.
Chapters III and IV take a unique look at how new dads can use the simple things around them to fit in short, one or two minute workouts. Exercises like "Car Seat Curls", "Baby Bjorn Lunges" and "Mailbox Intervals" transform everyday dad activities into calorie burners and muscle builders. The final chapter shows men how simple, subtle meal changes can have lasting and impressive effects on their diet and physique with minimal effort.
The fact is, most men will probably gain weight during their wife's pregnancy. We don't want to, but we will. I did.
Unfortunately, guys don't have access to the one-day miracle weight loss plan that women utilize called giving birth. One minute, a woman is bursting at the seams with child, the next minute; she's 15 pounds lighter. Three months later, she's 30 pounds lighter. For men, what was once affectionately called "sympathy weight" is now referred to as "being fat". Once a guy is fat for a certain amount of time, he has officially "let himself go". And once he's "let himself go", it's not easy to get himself back.